We all have passions that drive us, value to contribute to the world, and special talents that help us do so—these combine to give us our lives purpose. Finding your purpose gives your life direction and structure. It gives you insight into who you are, what you value, and what you have to offer. Once you find your purpose, everything comes into alignment. 


This facilitated course for 
Grab the Helm
 guides you on your journey by helping you affirm your purpose or discover it anew. Follow the eight spokes of the Helm and gain greater clarity and insight into how to live life authentically and maximize your potential.


Learn and reflect on your own journey along with members of the Sicora Consulting Crew. We will meet once each week via secure Zoom calls.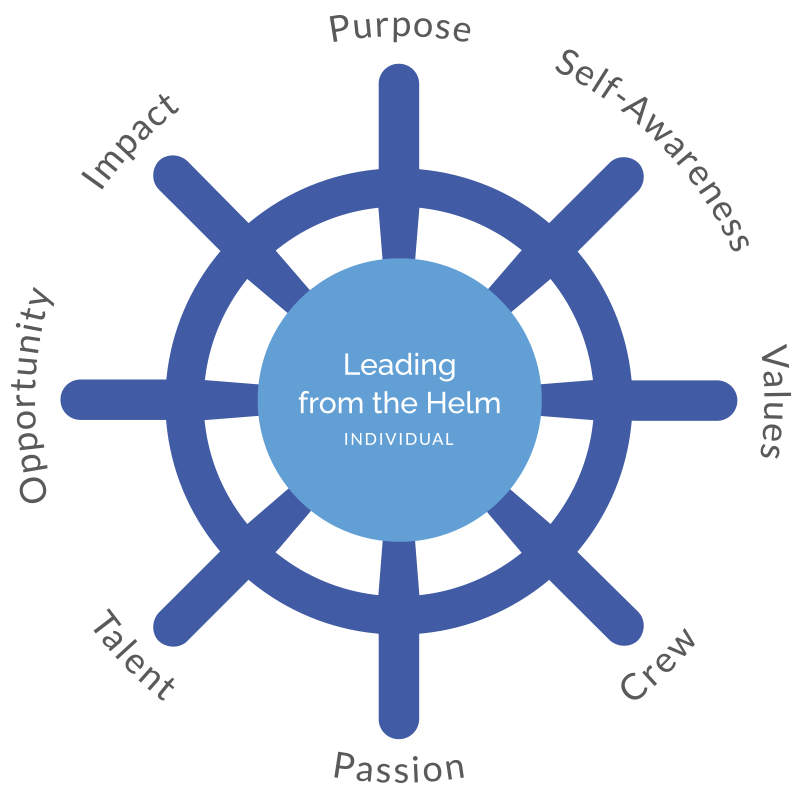 Ten, 2-hour sessions starting June 2021.
DAY: Thursdays, beginning June 17th
TIME: 12:30 - 2:30 pm Central US
SCHEDULE: Each week we cover a spoke of the Helm including activities and reflections
Week 1: Welcome & Kick-Off
Week 2: Purpose
Week 3: Self-Awareness
Week 4: Values
Week 5: Crew
Week 6: Passion
Week 7: Talent
Week 8: Opportunity
Week 9: Impact
Week 10: Purpose Refined
NOTE: We take a two week break around the 4th of July Holiday.
Ready to align your passions and purpose?
What is Included in your Registration?
This 10-week course includes:
20 hours of live, facilitated sessions with a small group of participants
Grab the Helm hardcover book
Grab the Helm audiobook
Reflection journal
Access to online supplemental material, including an overview of the Leading from the Helm model
Recordings from live sessions to review
Access to Crew facilitators for reflection and light coaching
Small group connections where you learn alongside others on the journey of Navigating with Purpose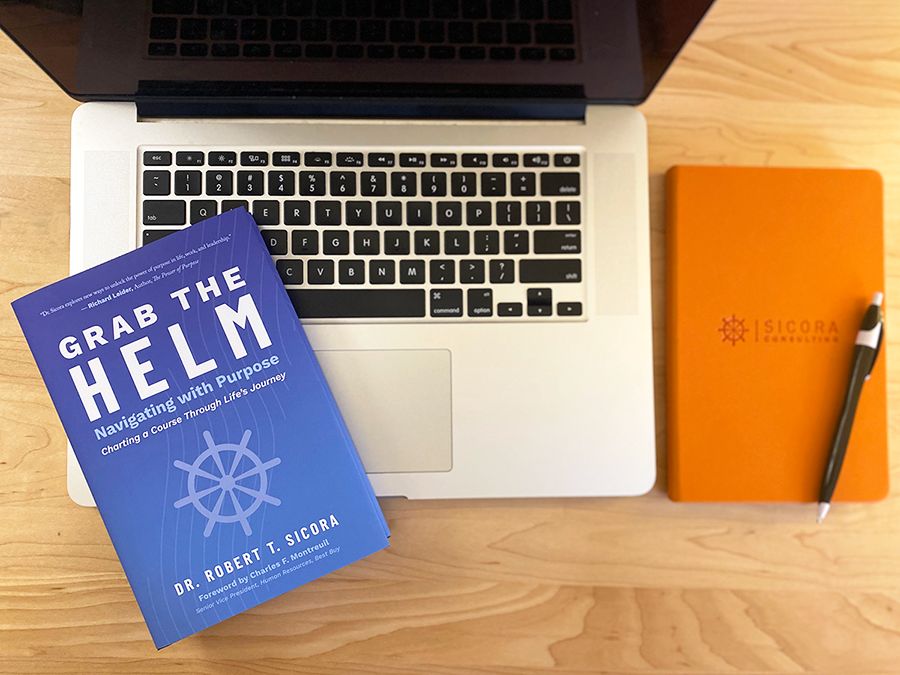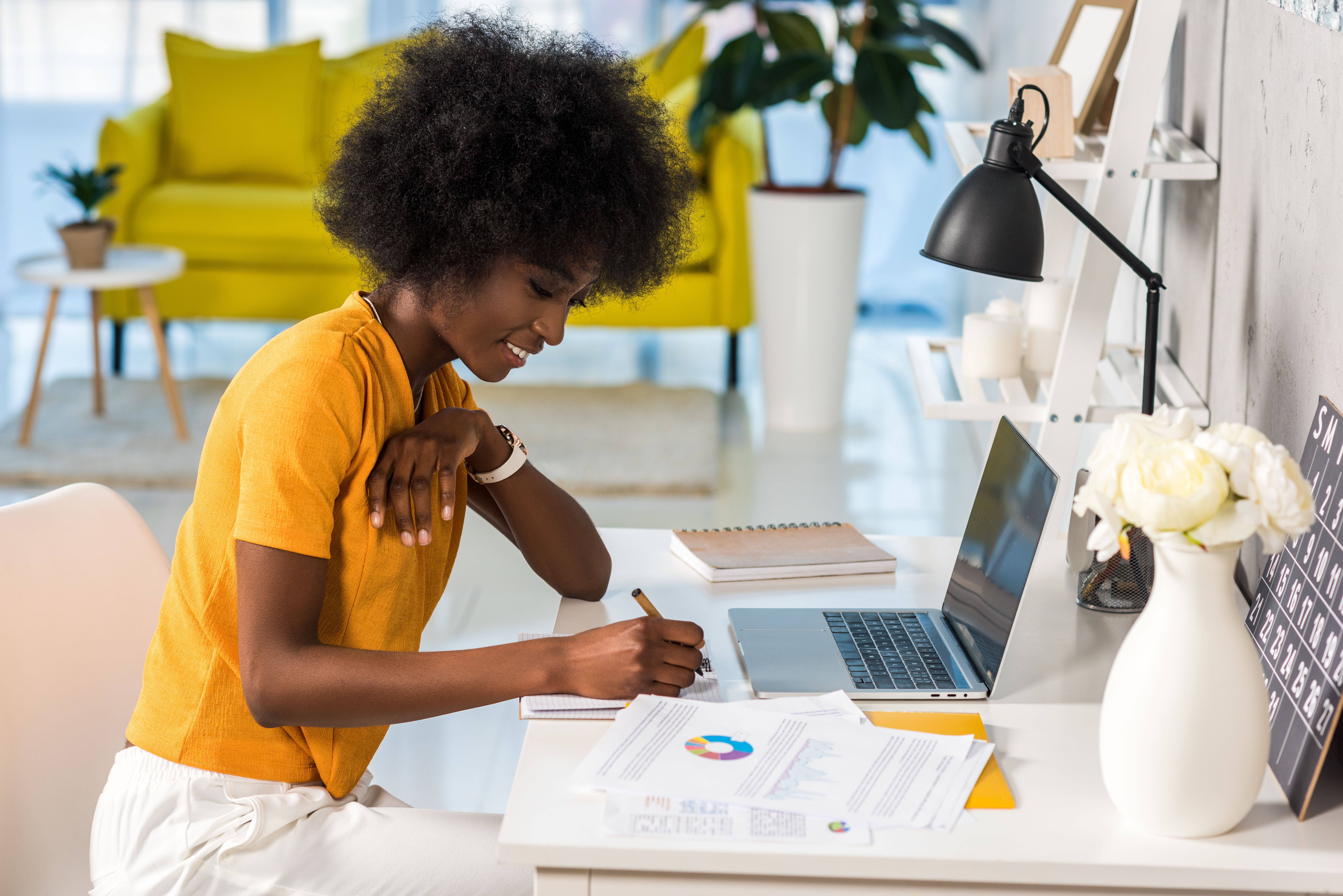 Frequently Asked Questions
Wait, this is a live course? How do I attend the sessions?
Yes! This course consists of live, facilitated sessions on Thursdays. After you are all signed up and registered, you will receive Zoom links to each session. That means you can attend from anywhere you have an internet connection.
When does the course start and finish?
June 17, 2021 through September 2, 2021. We will take a two-week break for the 4th of July holiday.
Hold on, I can't make that date. Is there another offering soon?
Absolutely! Join us for the August cohort which runs on Wednesdays from August 18, 2021 through November 3, 2021. Click here for all the details.
Who should attend Grab the Helm?
Everyone is welcome to join us! Especially if you are looking to redefine your own personal leadership, your purpose in work and life, and discover how your passions will impact your community.